DILS
Rewriting the Rules of Real Estate
The launch of DILS is an operation that marks the birth of a new player in the real estate industry, the one that puts together Redilco and Sigest and brings along an innovative flair in an ever-changing market. An ambitious project that aims to make DILS a European player in disrupting the current real estate offer. The drivers that characterize DILS' ambitions lie in its strong technological and digital component, in its equally marked vocation for expansion, combined with ethics, visionary spirit and solid and recognized skills in the consulting, brokerage and integrated real estate services sector.
The name DILS, which is the result of the fusion of the names of the two merging companies, also has another meaning: "DIL" stands for "DEAL", but also for "agreement" and "union", another way of emphasizing the purpose of the new company, which operates at both B2B and B2C levels. The visual language of DILS has been implemented consistently across all brand touchpoints, helping to create a brand identity that stands out due to its unique and contemporary personality.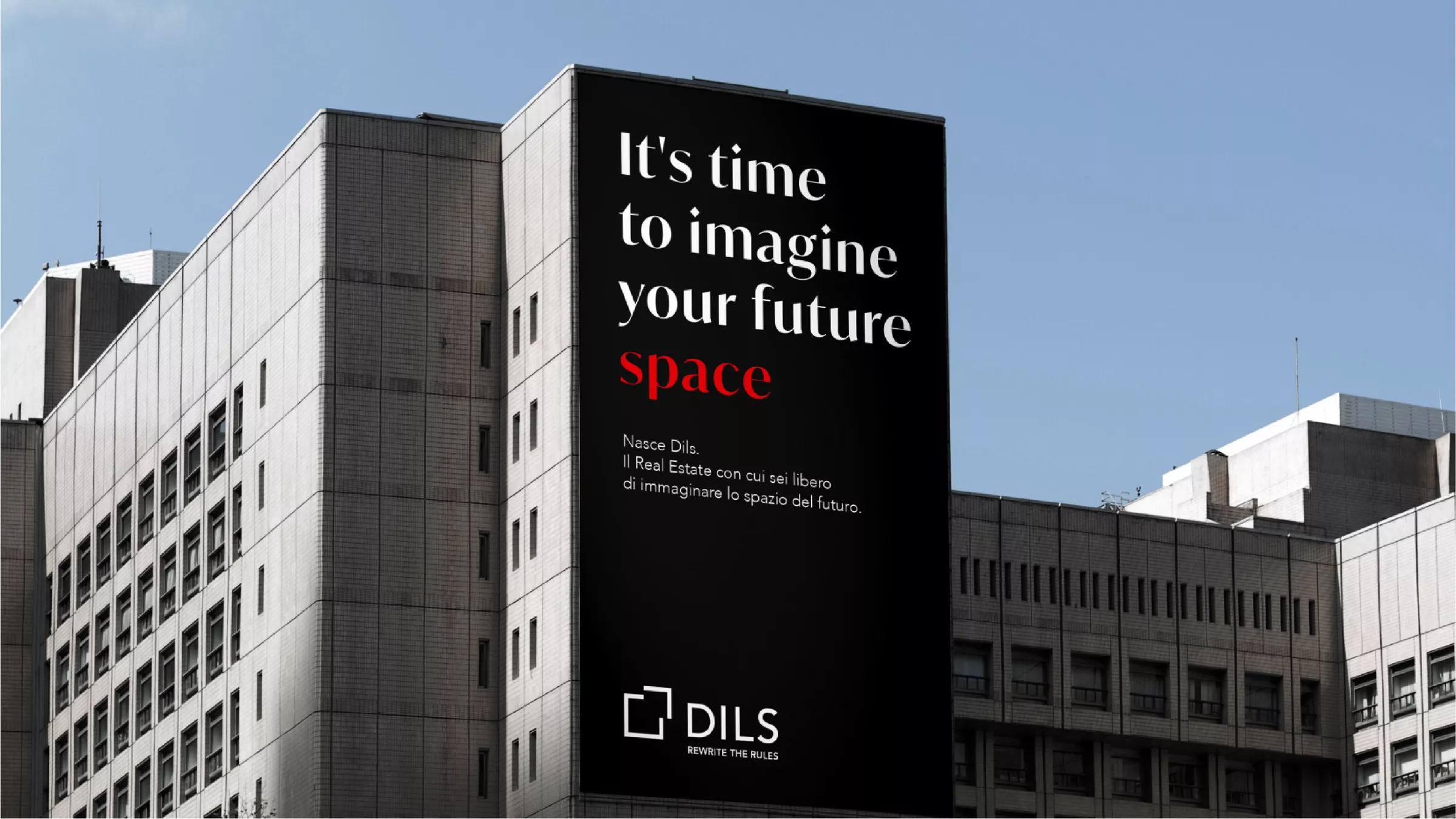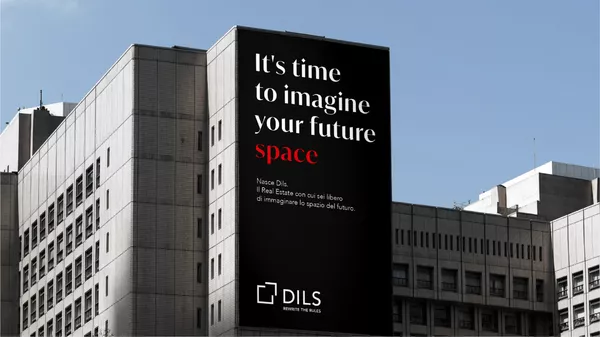 Leveraging on a strong positioning that has the brand as a "rule breaker", we have developed a brand identity that aims above all to bring out DILS' skills and vocation for innovation.
Stefano Rivolta, Creative Director