ACPV
Celebrating a successful creative story
The architecture and interior design studio Antonio Citterio Patricia Viel (ACPV) has changed its name to ACPV ARCHITECTS. The choice is the natural consequence of the evolution of the firm that ranks among the most influential design organisations in the world and wants to increase its brand awareness globally.
The rebranding project aimed to ensure the continuity of both the studio and its unique knowledge, leveraging the plurality of creative talents of the founding partners. Our contribution focused first of all on defining the values that feed ACPV ARCHITECTS' philosophy. The strategic platform has provided us with the elements needed to create the studio's new brand identity: a visual world that combines the rigour of an elegant, modern and sober graphic layout with an art direction and a narrative centred on the theme of shared wellbeing.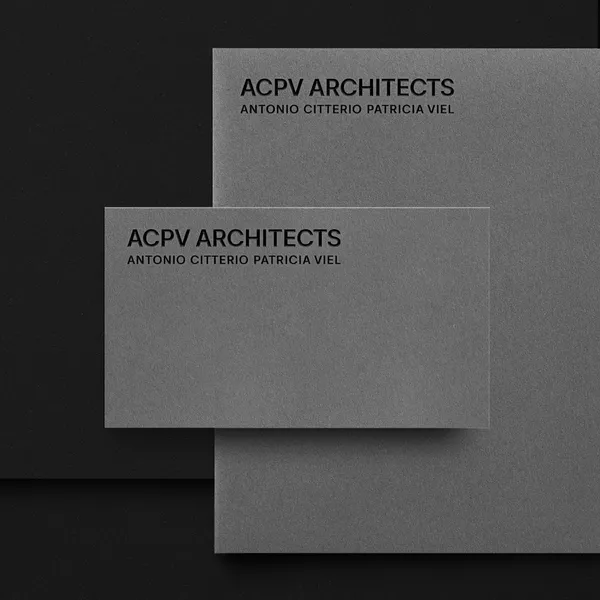 It was a four-handed work, which allowed us to get to know and appreciate even more the approach of ACPV ARCHITECTS.
Gianni Tozzi, Chief Creative Officer International