Funlab
Reimagining the formula for fun
Funlab's story started with a big dream and gut instinct in a loud circus space in Melbourne's Crown Casino. More than 20 years later, their infectious philosophy for fun has spread to every corner of Australia and beyond. Today, Funlab has a close-knit family of 8 entertainment brands and 38 venues, each delivering their own unique spin on fun. The brief to FutureBrand was threefold: to establish a brand architecture system that would make space for the Funlab group brand to better connect a family of experience brands; to amplify the magic within Funlab in a distinctive brand strategy; and, to reimagine every element of their visual and verbal expression.
Funlab is not like any other masterbrand, so a cookie-cutter approach to brand architecture wouldn't fly. The solution stretches the Funlab group brand into the consumer space to guide more people to the fun they were seeking, driving visitation, intimacy and cross-sell. In taking Funlab's own brand into the lab we redefined their formula for creating fun, with weird and wonderful experiences born of the alchemic fusion of science and magic. An unexpected palette of neon lime, pink and yellow vibrantly pop against a refined duo of black and white. A series of shapes shift from one exciting point to another, forming a framework of flexible and functional patterns. The photography style focuses on Funlab's role as the creator of fun, with distinctive portraiture used to capture the range of expressions one might encounter in any given experience brand.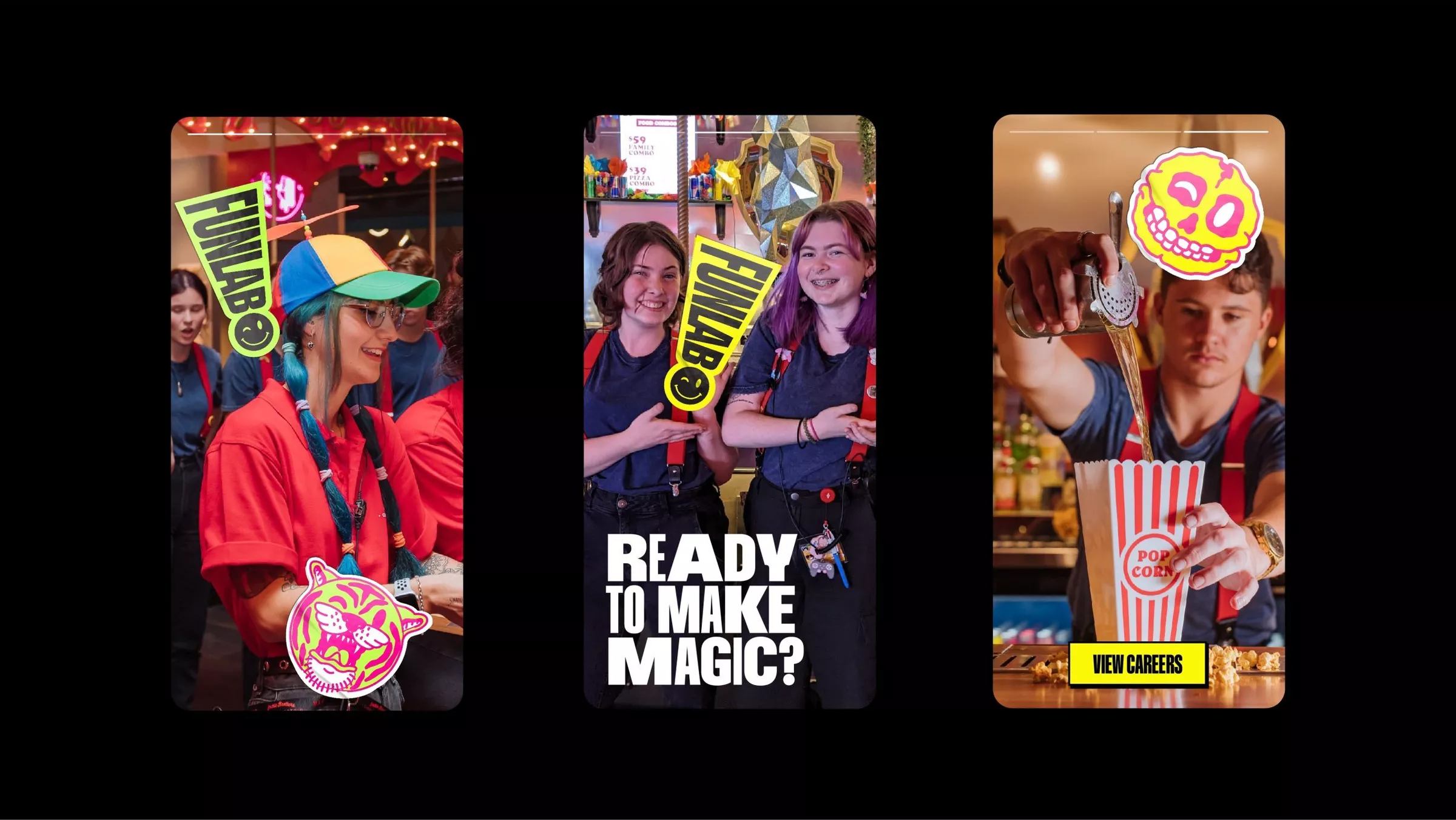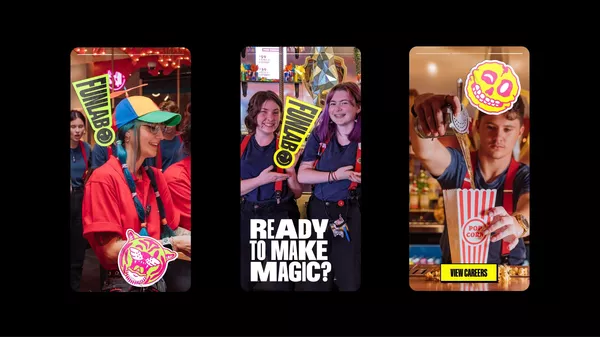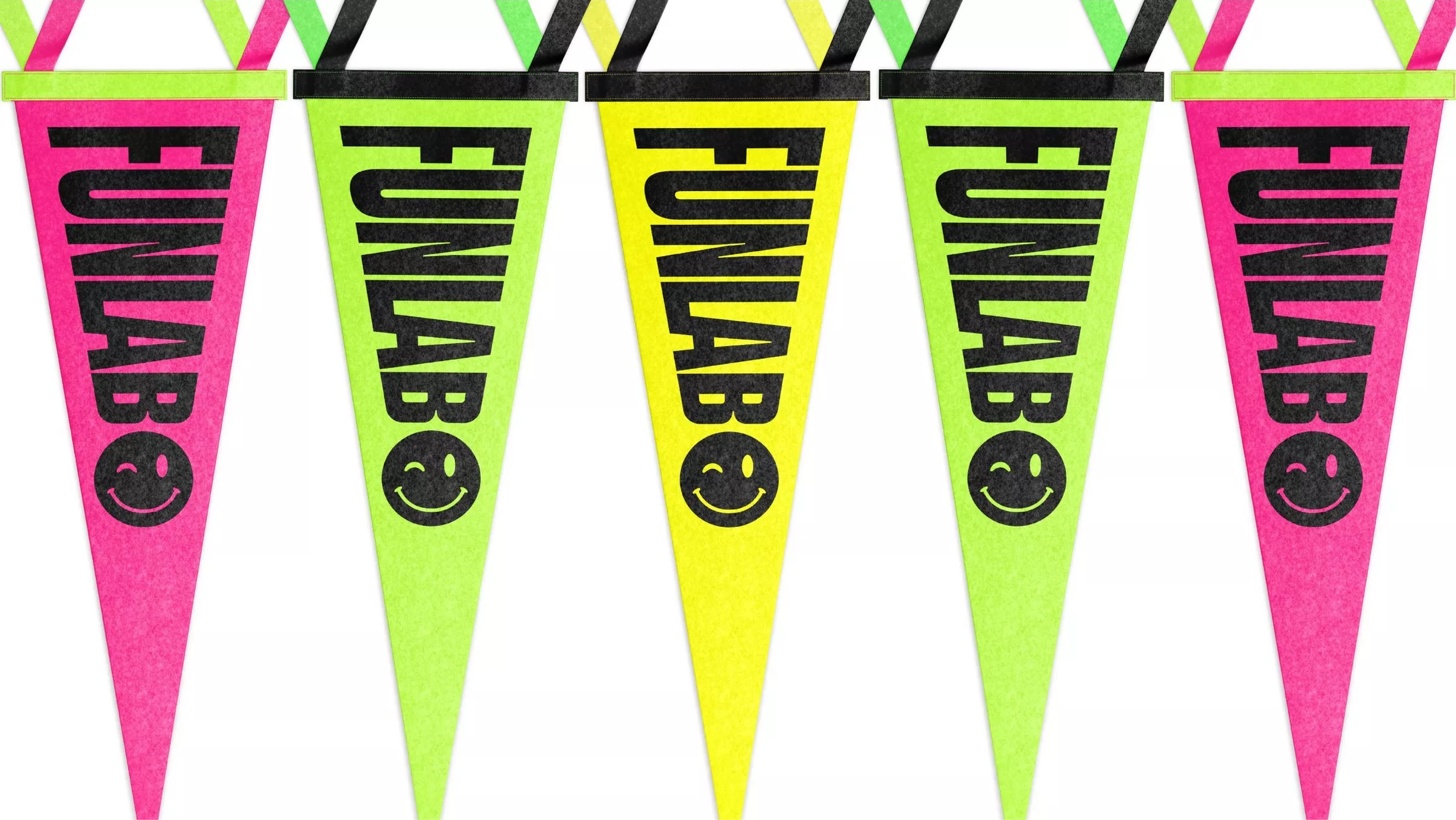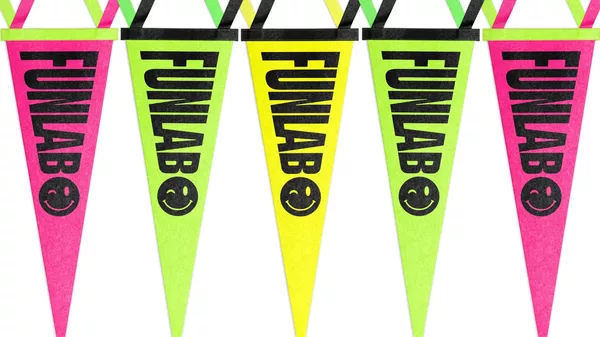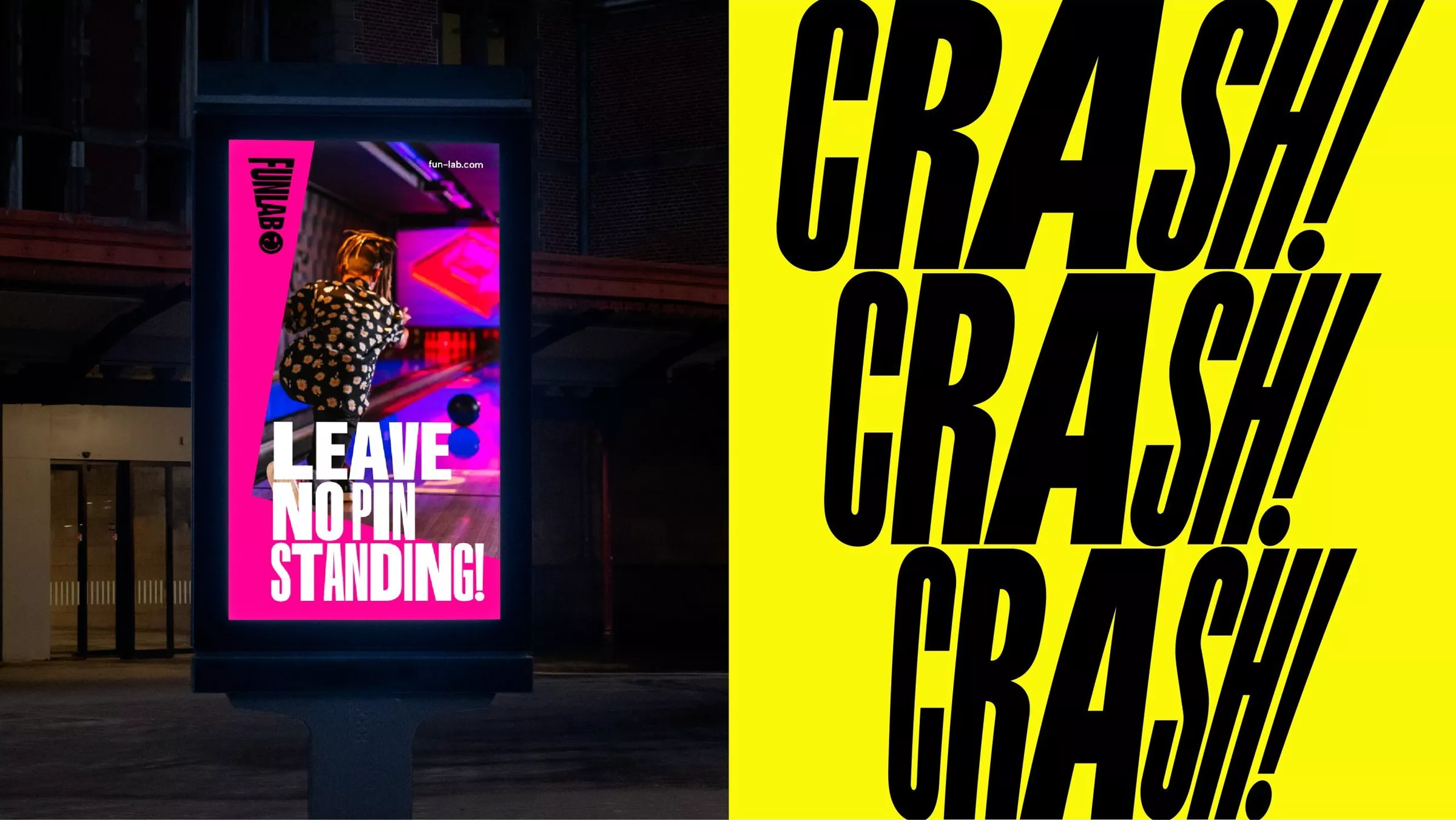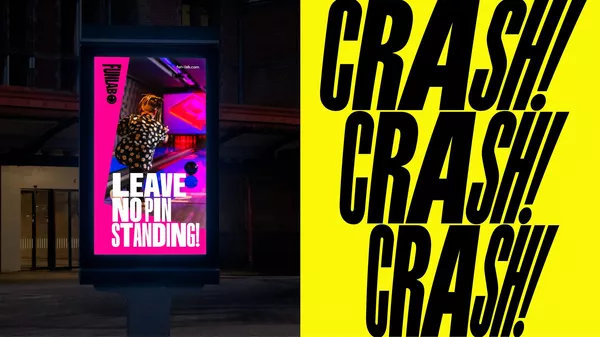 "Funlab started more than 20 years ago in Melbourne and has grown to what it is today: Australasia's largest fun provider via eight experience brands and 38 locations. We needed a masterbrand strategy, identity and experience that not only celebrates our infectious philosophy of fun, but also puts our people at the centre of everything we do and establishes the platform for our significant expansion plans. Our new Funlab masterbrand does this, connecting our family of experience brands and enabling their individual power and expression to enable cross-selling between multiple brands and opening up the many different worlds of fun to our guests. We are thrilled to be launching our new branding to our loyal, fun-loving customers and the world at large."
Oonagh Flanagan, Chief Marketing Officer.
You may also like
Melbourne Convention and Exhibition Centre
View work
Plena and Claro
View work