L'Oreal 14 Rue Royale
Where past and future meet
14 rue Royale, an emblematic address both at the heart of Paris and at the centre of L'Oréal's history. In 1938, L'Oréal moved to the 14 Rue Royale which became the company's headquarters and the home of the Hairstylist Academy. the building has recently been renovated and transformed into a hub where the future of beauty gets invented. A new epicentre for all loréalians throughout the world where a historical landmark is reborn as a laboratory for collective intelligence and creativity. 
Renamed Le Visionnaire (the Visionary), the place is firmly oriented toward the future while also paying tribute to the past, through spaces dedicated to L'Oréal's rich heritage and culture. In this context, FutureBrand was tasked with providing artistic and creative direction for the singular room that recounts more than 110 years of L'Oréal's history. With spaces dedicated to the company's innovative spirit, marketing genius, iconic products, sustainability commitments and societal impact, FutureBrand harnessed creativity at the service of pedagogy. The result is a collection of over 200 custom assets, most of which the viewer can interact with, telling the story of how L'Oréal has and continues to create the beauty that moves the world.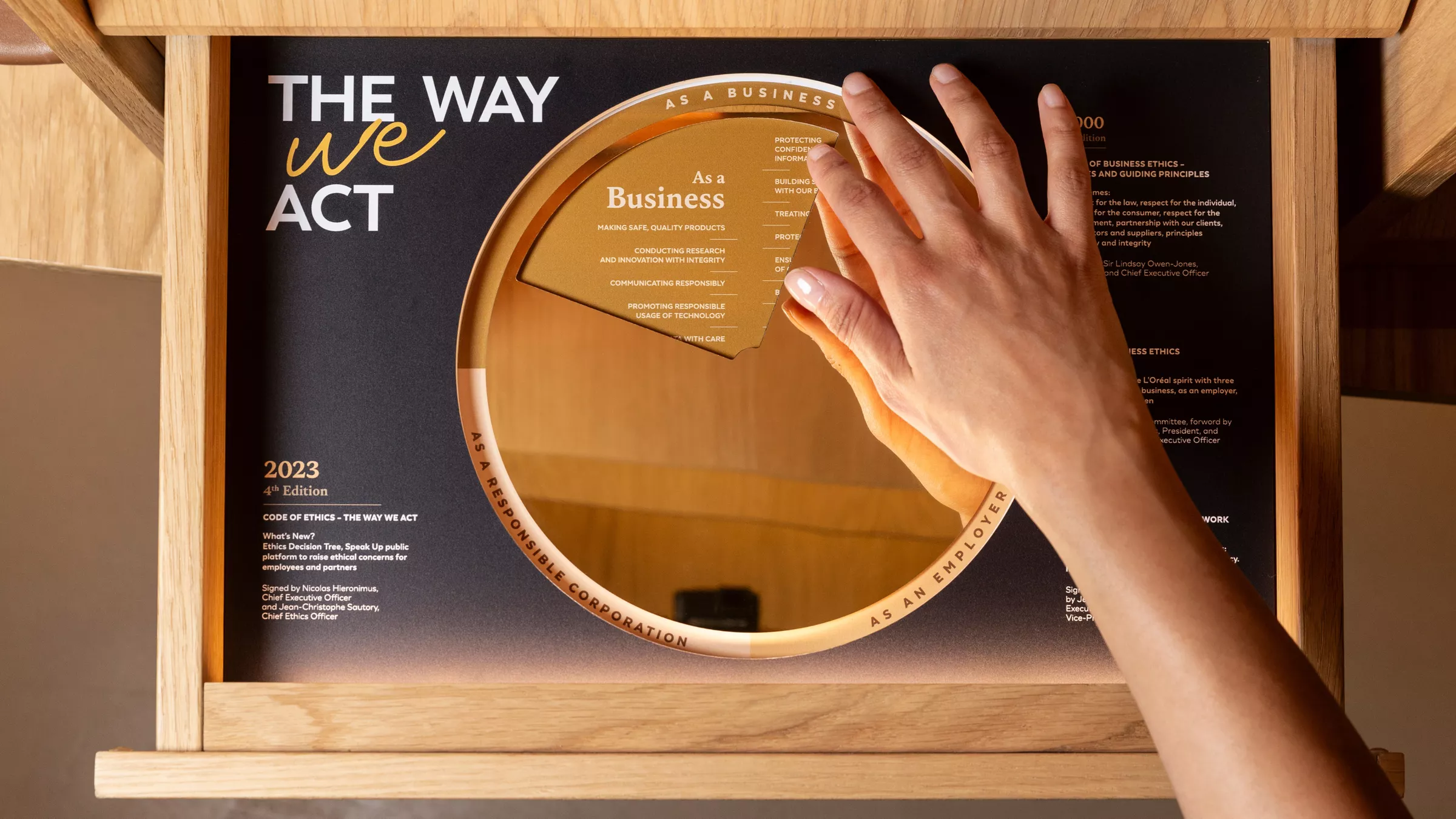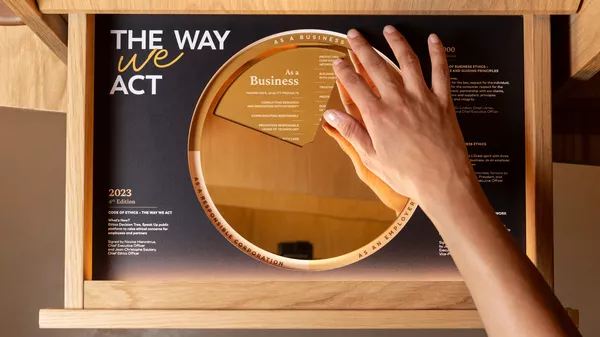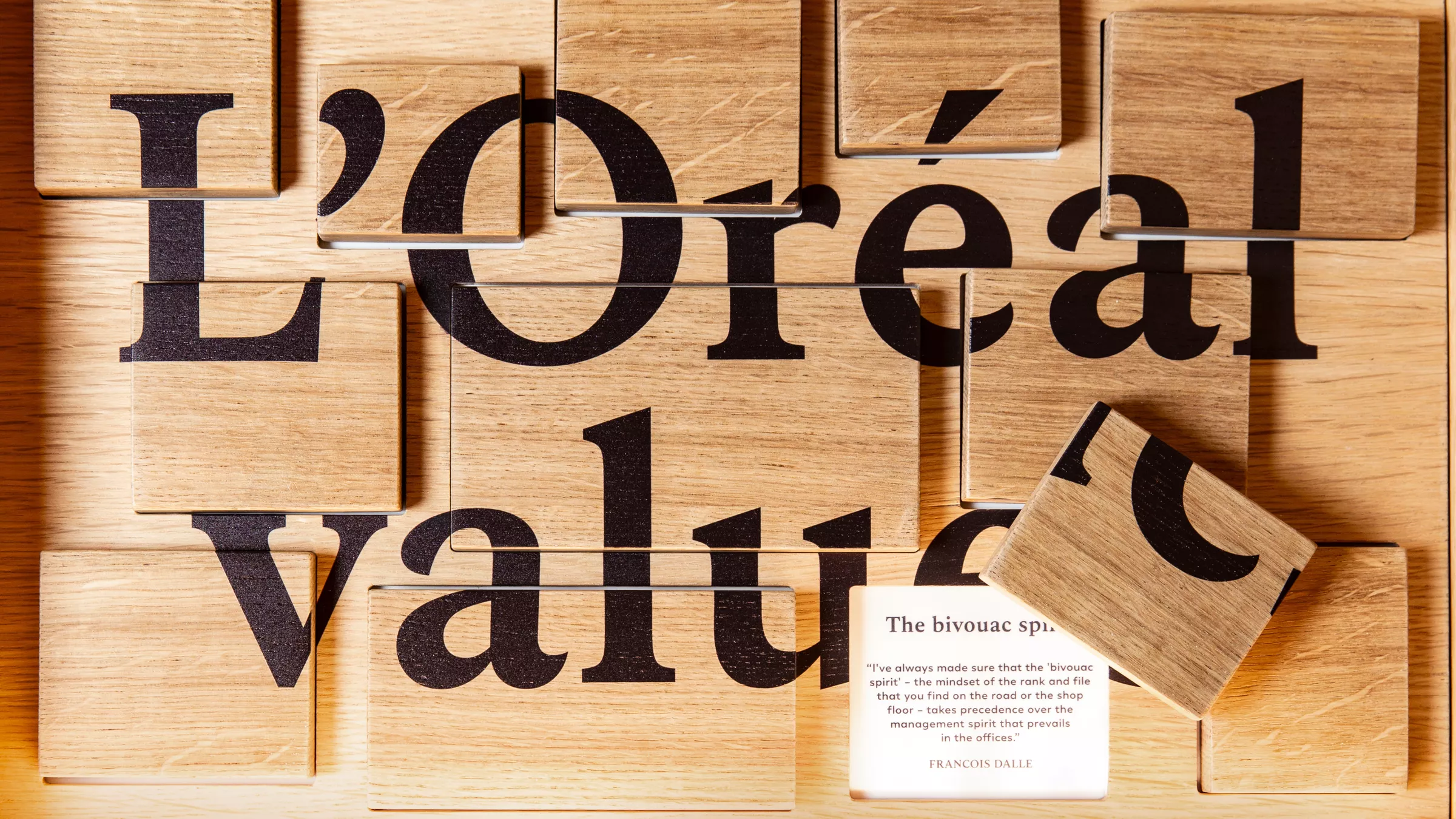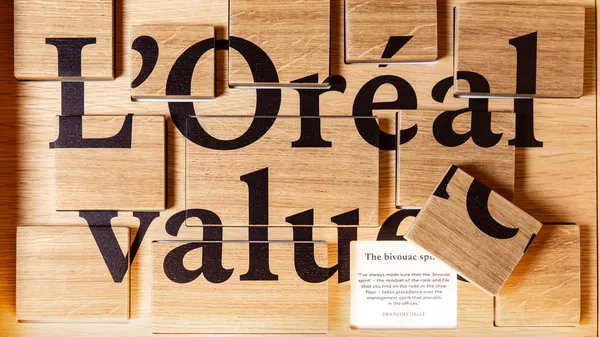 "FutureBrand was, as always, an essential partner in the creation of this place. Together, we imagined the experiences we wanted to give to the guests of this iconic site for our Group. They helped us find creative technical solutions to make our dreams come true, and always delivered excellent execution."
Delphine Urbach - Corporate Communication Director, L'Oréal