Libraries Without Borders
Shedding the light on Bibliothèques Sans Frontière's actions
Bibliothèques Sans Frontières (Libraries Without Borders) is an international non-profit that supports those in vulnerable situations – including refugees, or those displaced by war – through providing access to learning spaces and educational opportunities. Today, in more than 50 countries, these spaces allow those affected by crisis or instability to learn, play, build communities and begin to reconstruct their futures amidst destruction.
To reflect the organisations' ambition to become the symbol of knowledge access globally, we crafted a new purpose "power the pursuit of learning for all" and developed a bold new visual identity that broke with the staid, institutional character common amongst non-profit organisations. Modular and extremely flexible, the brand identity is designed with the digital age in mind, as well as remaining adaptable to the multiplicities of the human experience of learning – reflecting the fact that libraries are more than a physical repository of knowledge, but also a social and creative environment teeming with life. Since the launch of the new brand identity in 2022, Libraries without Borders has seen an increase in online donations of +30%,  an increase in media impressions by +89%, and reached +30% more people with its international projects. This new identity was awarded a Grand Prix Stratégies in France.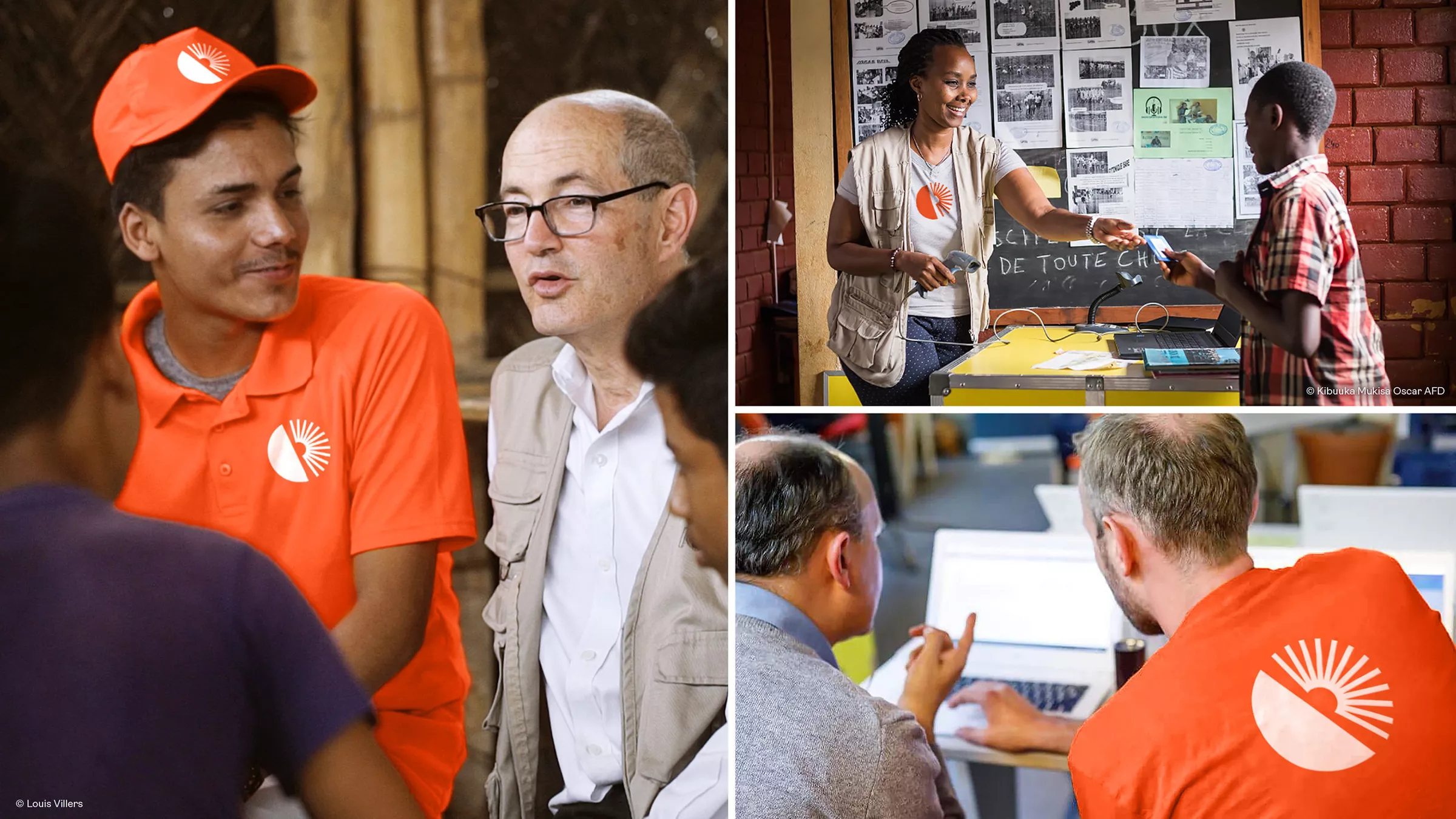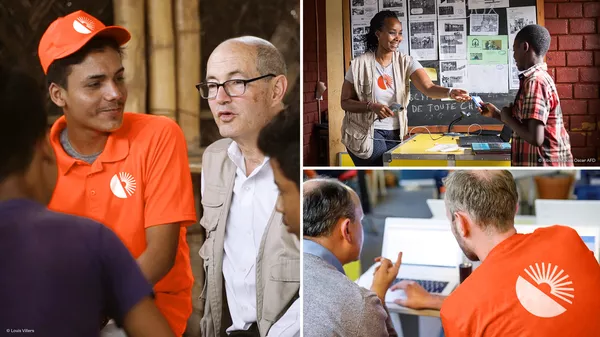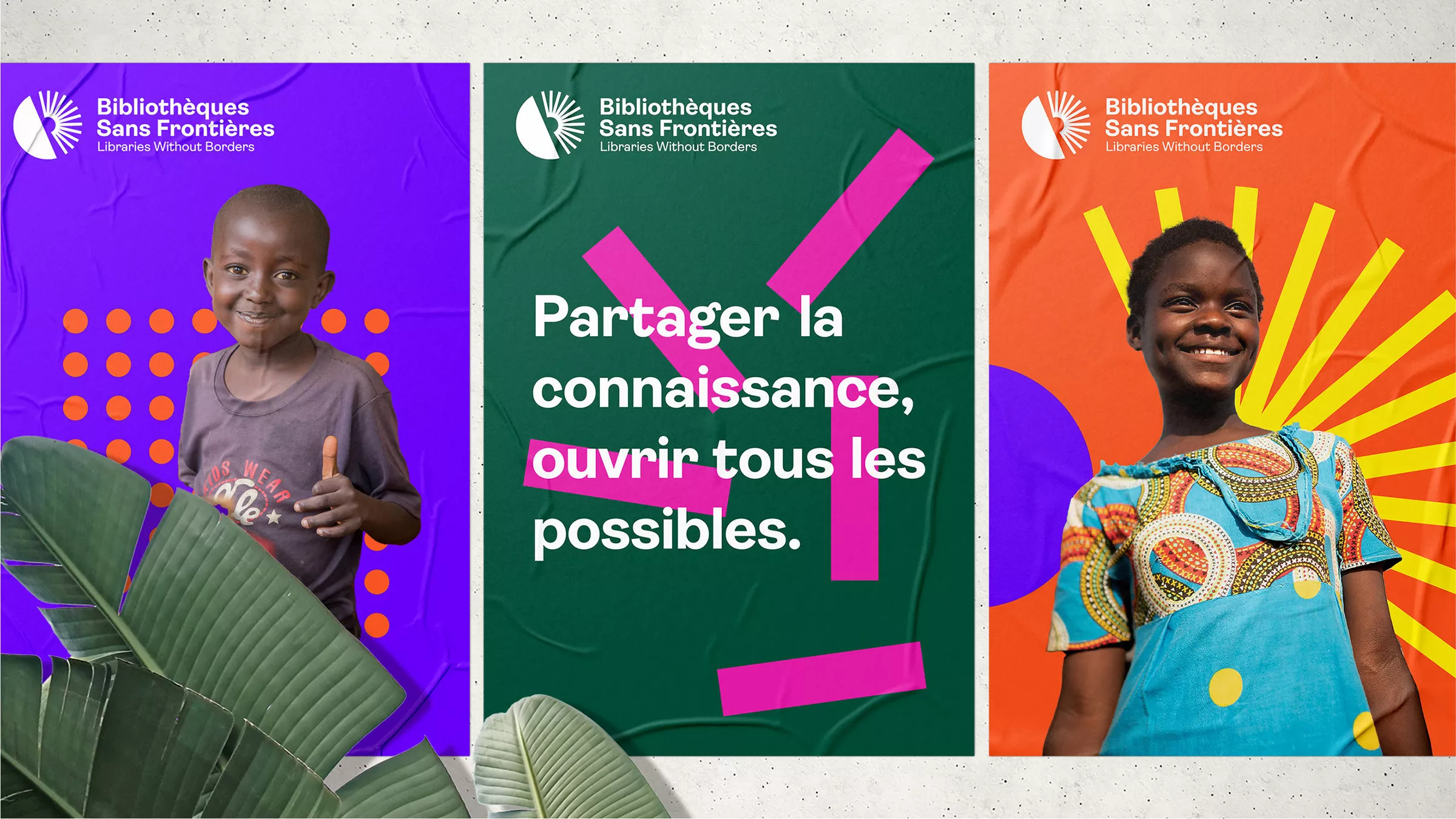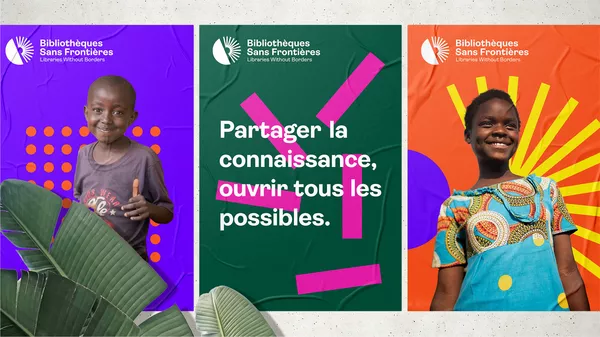 "FutureBrand has created remarkable work that helped us define a brand identity that truly represents who we are. The FutureBrand team has been thoroughly conscientious and has implicated all stakeholders of our non-profit. The new visual identity has been greatly supported by our teams."
Edouard Delbende, Communications Director - Bibliothèques Sans Frontières.