Ivesta
The next generation of Family Offices
Ivesta, the leading French Family Office, supports first-generation entrepreneurs with their wealth management. With transparency and mutual interests at the core of its business model, Ivesta breaks free from traditional FO and private bank straightjackets. After a large and rapid expansion, Ivesta called on FutureBrand to reaffirm its leadership and strengthen its brand foundations, as it no longer reflected its position as a leader or spirit of relentless innovation.
Based on interviews and robust benchmark analysis, FutureBrand created a new brand platform for Ivesta. A new tagline encapsulates the connection between the company's philosophy and the core client's need: "Choosing to be free". The platform also reflects the company model: transparent, responsible, and direct. FutureBrand also redefined Ivesta's brand personality, creating an additional lever of differentiation from the category. The result is a brand that is enlightening and inviting while remaining disruptive. Aligned with the brand strategy, Ivesta's visual identity is now composed of warm and vibrant colours, dynamic graphic assets that avoid competitor clichés, and a bold and meaningful logotype. Through this bright and generous visual universe, Ivesta positions itself alongside thriving investors, who believe ambition rhymes with serenity and freedom.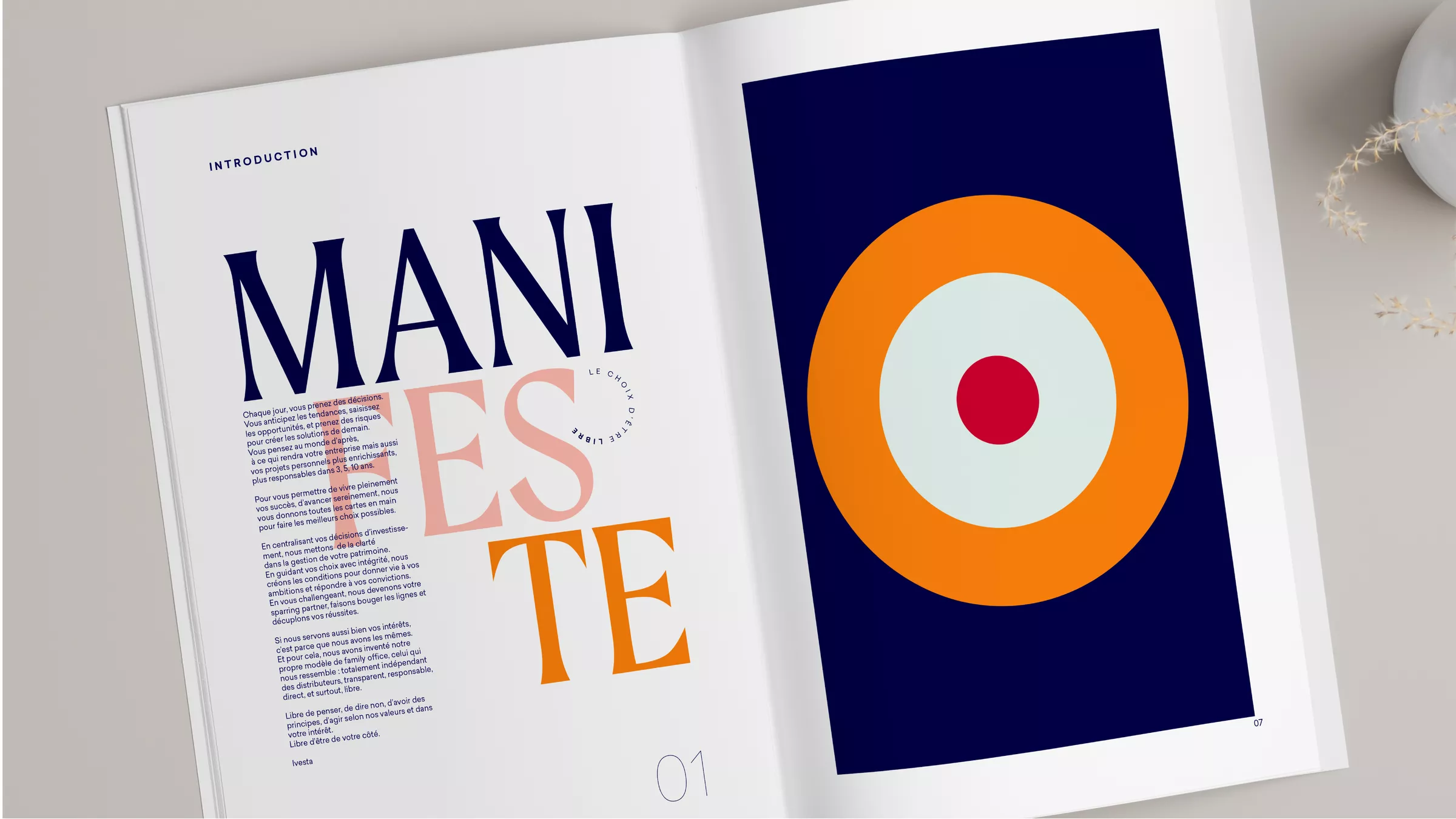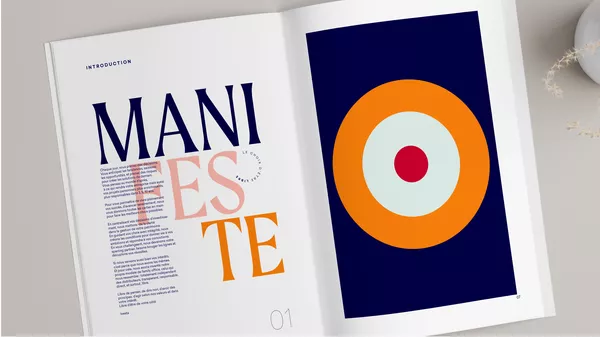 "FutureBrand's bold and creative proposal was instantly embraced both internally and by our customers, as it fully reflects IVESTA's freedom of spirit."
Christine Vu Thien, COO Ivesta Family Office
You may also like
L'Oreal 14 Rue Royale
View work