Moet Hennessy - Chateau Galoupet
Crafted with care from ground to glass
The ambition of Château Galoupet - a vineyard estate facing the Mediterranean Sea and the Island of Porquerolles - is to become a lighthouse of sustainability for local growers, the area of Provence, Moët Hennessy and the wider industry, while also becoming an inspiration for new generations of winemakers and drinkers. Their Nature is their inspiration. The natural elements shape the unique character of the estate and please all of the senses. Château Galoupet respects their land so much, they strive to give back to it more than they take. This means the visual identity, including the bottle, had to match the team's ambition, in terms of storytelling, sustainability and distinctiveness.
In line with the philosophy of the estate, the new identity pays tribute to its land. The estate artwork, a hand-created illustration, represents the natural elements of the domain. The brand's ochre colour echoes the red earth of Provence. The quality seal integrating the moon nods to the night harvests. The dancing font follows the back and forth of the Venturi wind which enriches the vines. The Cru Classé de Provence is presented in an amber eco-glass bottle comprising of 70% recycled glass (vs 0% in a clear bottle). The serigraphic brand identity, embossed estate artwork and wax sealing relinquish the need for a printed label and enhances the sensoriality of the bottle. Château Galoupet has received multiple awards in the Sustainable Packaging category: Pentawards, iF Design Awards, Drinks Business Green Awards.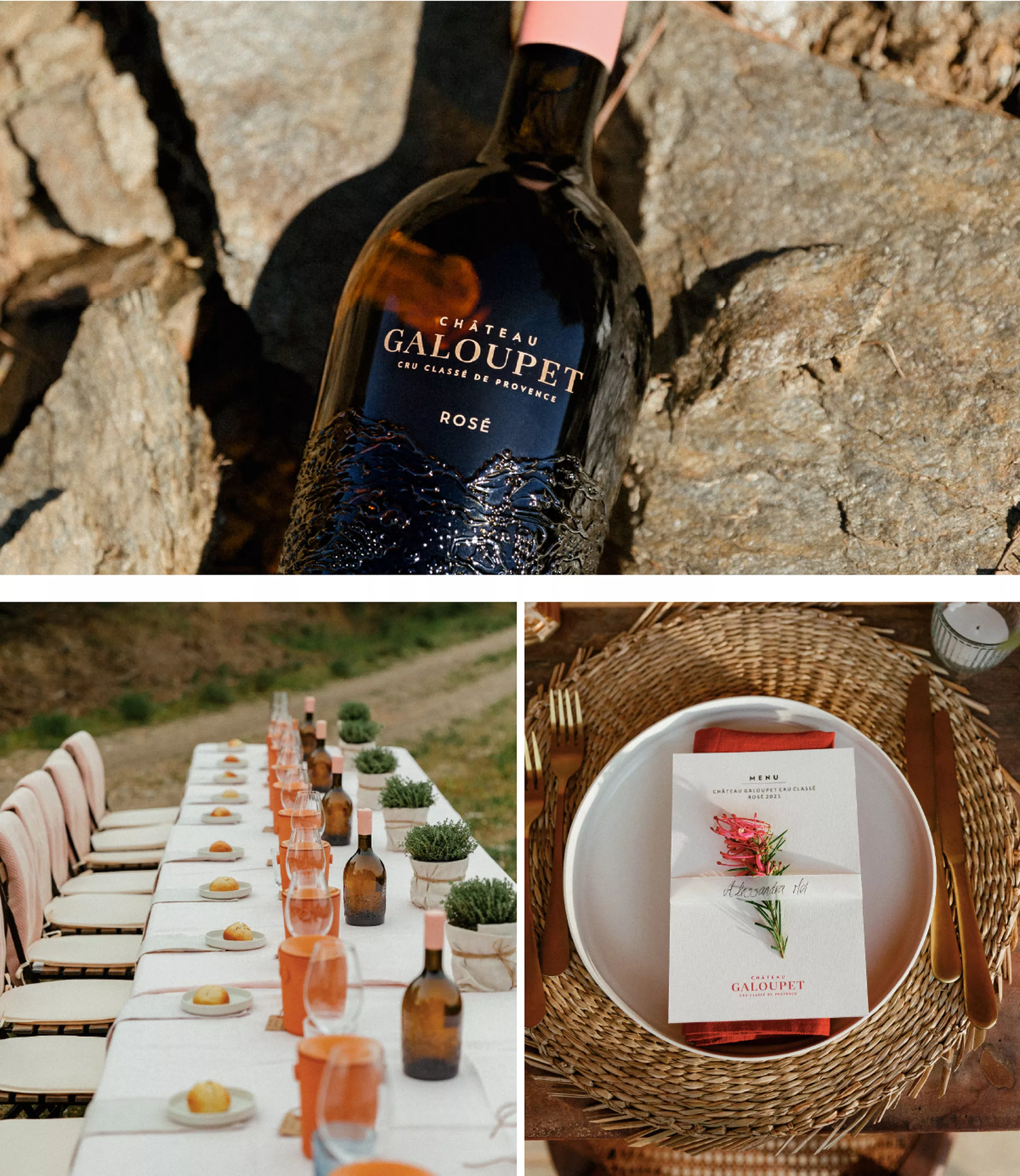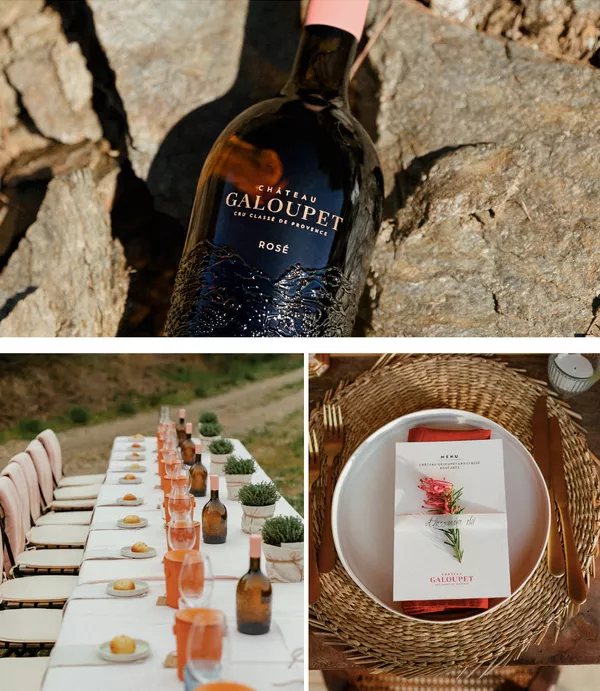 "We are very pleased that Château Galoupet's visual identity reflects our unique ecosystem and our ambition to preserve it."
Jessica Julmy - Managing Director, Rosés De Provence Château Galoupet.