Gervais
The cream touch is back
Since 1852, Gervais has embodied a unique vision of indulgence, established by Charles Louis Gervais, the Maître-Crémier behind this heritage brand. Today, Gervais proudly revives its expertise and reclaims its creativity. FutureBrand has brought a new lease of life to the brand with a global redesign that unifies all Gervais creations in an infinitely contemporary approach.
A heritage that finds its full expression in the creation of a hexagonal brand block, inspired by the first logos engraved on the creamer's crates. The teams found the perfect recipe, enhancing this identity with a creamy universe and bold brand assets. Like the red colour that stands out in a rather conservative, blue-dominated shelf space. A visual identity that combines an indulgent approach with all the authenticity of the French maître crémier.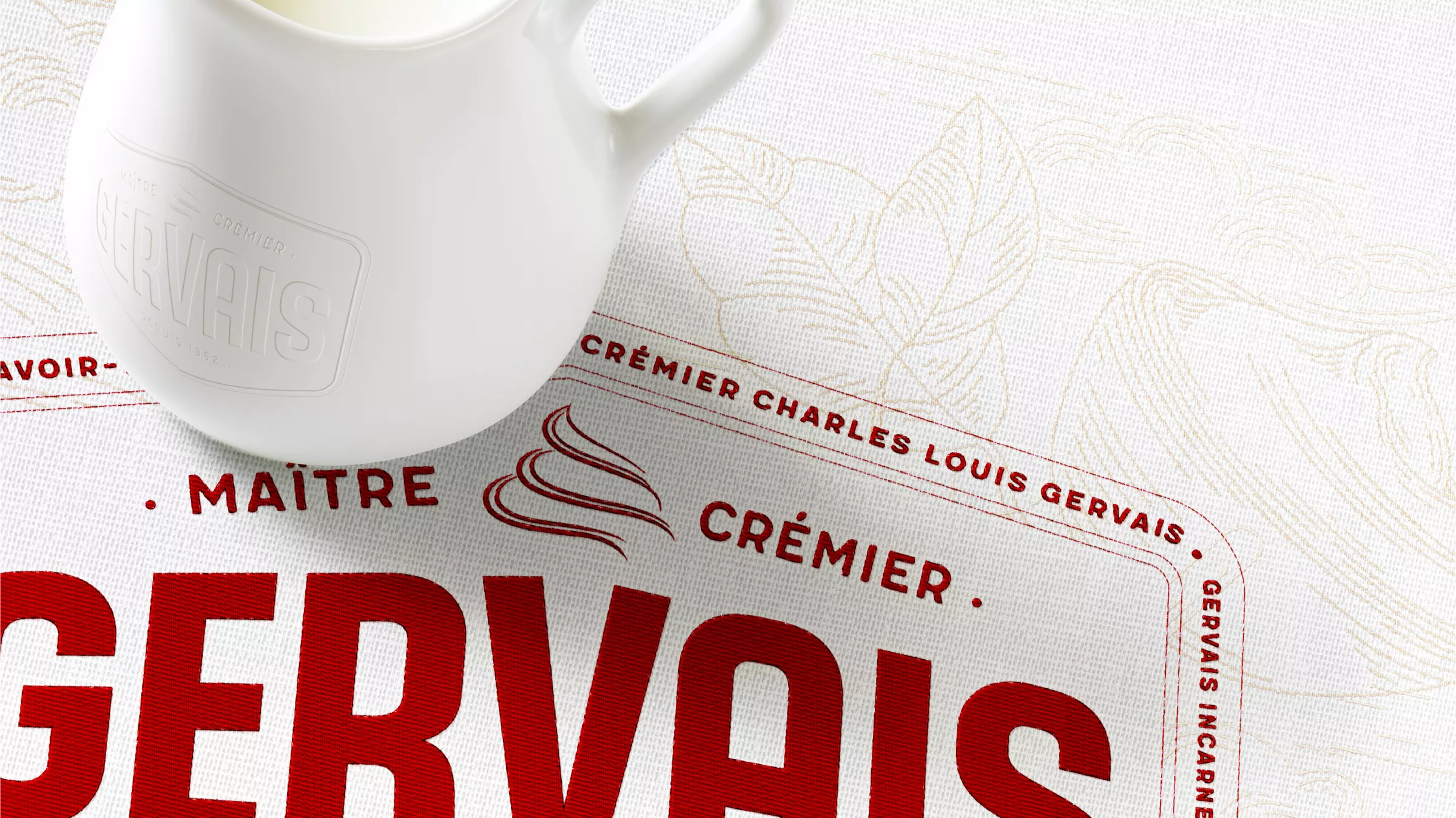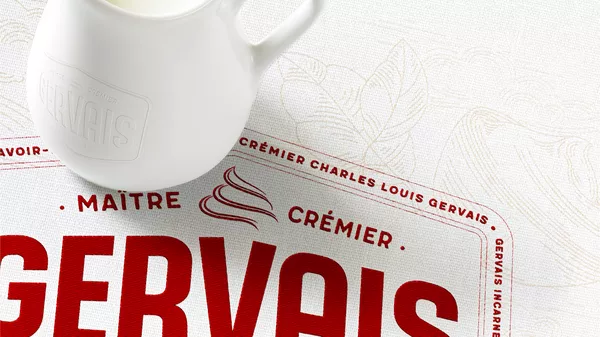 "Gervais is an iconic brand, close to the hearts of all French people that grew up with it. The new identity developed by FutureBrand allows us to reaffirm what drove Charles Gervais in the first place: creativity, cream-making know-how and the excellence of French taste."
Benjamin Floch - Marketing Director Danone France
You may also like
L'Oreal 14 Rue Royale
View work